24/07/2008 @ 21:37 | Anime | manuloz
Adaptation de Hyakko au studio Nippon Animation
---
Hyakko - Site Officiel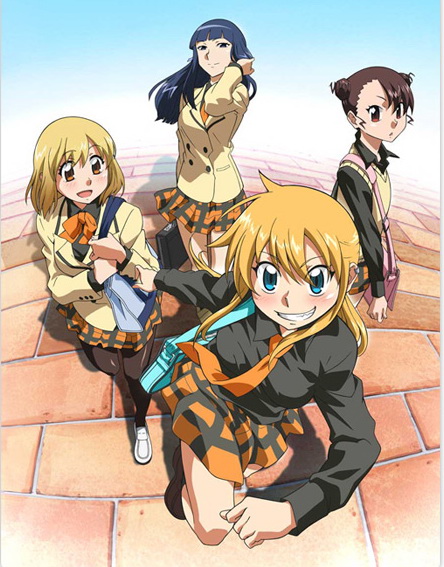 C'était déjà lors du TAF 2008 qu'avait été annoncé l'adaptation du manga
Hyakko
de
Haruaki Katoh
en animation. On apprenait par la suite que la production avait été confié au studio
Nippon Animation
connu pour l'animation des World Masterpiece Theater (Tom Sawer, Princess Sarah...) ou HunterxHunter pour
une diffusion en octobre 2008
.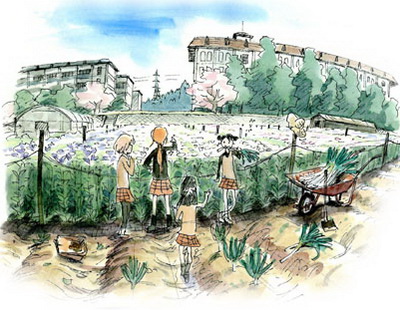 Le manga en cours de publication dans le magazine en ligne
Flex Comix Blood
et cela depuis juin 2004, nous invite à suivre le quotidien de 4 lycéennes lorsque celle-ci font leur premier pas dans une école privé qui accueil les élèves du primaire au lycée... Selon ce qui peut se lire il s'agirait d'une comédie à la façon d'Azumanga Daioh.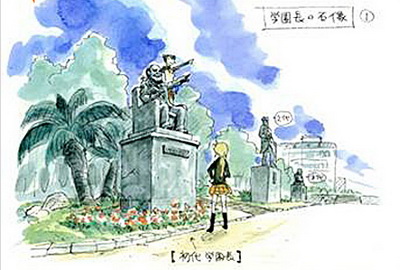 Staff
Réalisation :
Michio Fukuda (storyboard : Moonphase, Welcome to NHK, Honey & Clover)
Scénario :
Yoshihiko Tomizawa (Ah! My Goddess: The Movie)
Chara Design :
Keiko Ohta (Agatha Christie no Meitantei Poirot to Marple)
Direction Artistique :
Megumi Kato - Studio Bihou (Ef Tales of Memories, Negima)
Production de l'animation :
Nippon Animation (HunterxHunter, Fantastic Children) source :
moonphase
,
ANN
.
---
Tags :
---
TRY Again! Sakuga Dump #5 - Yuka Shibata (Gainax Staff) [21/07/2008 @ 19:57]
Go to NEXT! Afro Samurai Resurrection : un téléfilm pour saison 2 [26/07/2008 @ 11:13]